When plunging into the digital world, people often miss some key questions that can impact their future success, and choosing a blockchain is no exception. Want to know which network is better for NFTs? How does Ethereum or Polygon influence NFT minting? If so, you've come to the right place – today, we're going to tell you everything you need to know to be the happy owner of a digital collectible. Find out the main difference between Ethereum and Polygon, all the crucial details about gas fees, the way blockchains work, etc. – all this information can be found on HateRace.com. Let's get started!
Table of contents
Ethereum NFTs vs. Polygon NFTs
Before moving on to all the significant details, let's take a look at a small comparison table of the two well-known blockchains – Ethereum and Polygon:
| | | |
| --- | --- | --- |
| Parameters | Ethereum | Polygon |
| Native Token | ETH | MATIC |
| No. of Transactions per Second | 13-15 | Up to 65,000 |
| Popularity | More popular | Less popular |
| Secure | More secure | Less secure |
| Consensus Mechanism | POW | POS, Plasma-Enabled Sidechain |
| Popular Projects | OpenSea, Cryptokitty, Nifty, Gateway, Decentraland, Cryptopunks | ZED RUN, Easy Fi, QuickSwap, SportX |
About Ethereum
So, let's start with Ethereum – how does it work and why is this blockchain so popular nowadays?
Ethereum is considered the most popular blockchain in the NFT world, with the help of which we're able to launch our own NFTs. It works just like a car: to make it run, we need gasoline; Ethereum, in turn, requires gas fees to complete any of our transactions. Gas fees are used to reimburse miners for the energy they take to verify a transaction, and it'll fluctuate depending on how crowded the network is.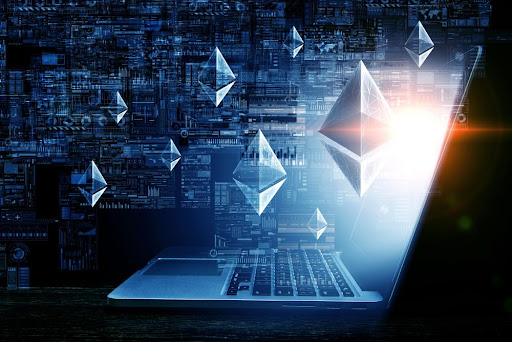 Ethereum Advantages
Popularity. Since Ethereum is quite popular nowadays, more people are familiar with it – most NFT collections are launched precisely on this blockchain.
Security. Even though Ethereum's gas fees are higher than its competitors offer, it makes the network more secure.
Unique features. The Ethereum blockchain has one unique feature that is available only here: instead of selling NFTs for a fixed price, users can auction their artworks.
Ethereum Disadvantages
High gas fees. As we've noted above, Ethereum requires pretty high gas fees – $50 to $200, and you'll have to pay money no matter which transaction you want to complete. That's why you should always have enough ETH in your wallet.
About Polygon (MATIC)
Now, let's talk about Polygon.
Polygon is a protocol and a framework that makes it possible to build and connect Ethereum-compatible blockchain networks. Actually, it's kind of an alternative to Ethereum – it was developed to solve all the problems Ethereum faces, such as high gas fees, no sovereignty, and lack of scalability. In most cases, Polygon's transactions are much cheaper and faster than those of its competitor.
Polygon Advantages
No gas fees. What's great about Polygon is that it doesn't require any gas fees for creating and selling NFTs on the network. However, keep in mind you'll still have to pay a small amount of money if you'd like to convert ETH to Polygon on OpenSea.
Polygon Disadvantages
Lesser-known network. In comparison with Ethereum, few people are familiar with Polygon. That means that if you're selling your NFTs, people might not be ready to buy them due to their unfamiliarity with the blockchain.
Less secure. Since Polygon doesn't charge any fees for its transactions, it can be considered a less secure blockchain.
No auctions. Unfortunately, if you choose Polygon, you'll only be able to sell your digital tokens – the auction feature is only available on Ethereum.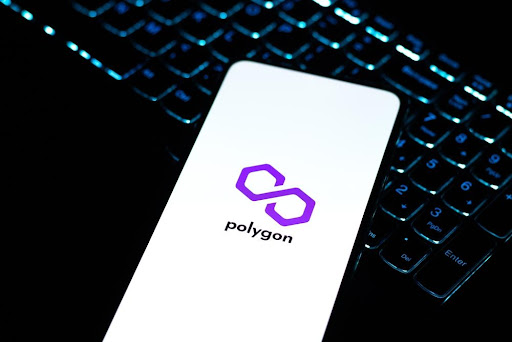 Polygon vs. Ethereum: Gas Fees
Regarding gas fees, Polygon can really delight you – as we've already mentioned, you don't have to pay insane money to mint your NFTs. So there are no gas fees directly connected with using Polygon on OpenSea. However, if you'd like to buy an NFT on Polygon, you're required to pay indirectly. The thing is that it's possible to do that only via Polygon ETH. Anyway, it's much cheaper than in the case of Ethereum, right?
Ethereum's gas fees average between $50 to $200. Unfortunately, that makes it almost impossible for people with small portfolios to make any swaps. Such fees can be classified into one-time fees and recurring fees. The one-time fees, in turn, are subdivided into the Initialization fee and Auction Approval Fee. What does this actually mean? As soon as you've decided to sell your NFT on Ethereum via OpenSea, you must pay a one-time initialization fee. This payment isn't fixed since it depends on the current gas fee.
Even though the Ethereum network charges fees, it offers its users a unique opportunity to auction their artworks. For example, Polygon doesn't have such a feature, along with other blockchains. However, if you're willing to be a part of an auction, you'll need to approve the use of a special token – WETH (Wrapped ETH). Just bear it in mind while choosing a blockchain for NFT minting.
Polygon vs. Ethereum: Consensus Mechanism
Currently, Ethereum uses the Proof-of-Work (PoW) consensus mechanism, drawing power from several miners worldwide who actively participate in it. PoW requires a lot of processing power, thereby limiting user participation. Even if Proof-of-Work helps ensure the security and complete decentralization of the Ethereum network, it suffers from a drop in productivity.
Polygon uses a combination of technologies to create a fast blockchain network, along with connectivity to the Ethereum network. It uses the Proof-of-Stake (PoS) consensus mechanism to secure the network and create new MATIC tokens. Therefore, by delegating in the Polygon network, users can also receive rewards – its own MATIC tokens.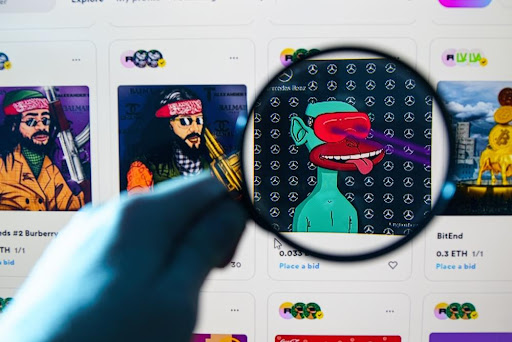 Polygon vs. Ethereum: Stateful Architecture
Ethereum is a great example of a stateful architecture – it records all the transactions as they exist. When any transaction takes place, the entire network has to update its copies to reflect the change. As a result, the network operates much slower compared to other blockchains.
Polygon provides a tool, as well as a significant component of the new borderless society and economy. The sidechain works the same way as other POS blockchains. In addition, exchanges are present as a cluster in the Ethereum network.
Polygon vs. Ethereum: Transaction Speed
In terms of transaction speed, Polygon takes first place among all the blockchains. It's able to process 65,000 transactions per second, so we can confidently say this network is unmatched today. Plus, it doesn't matter who you are – anyone, including ordinary users, developers, etc., will find this tool handy.
Ethereum works on a distributed network. There, each member has a copy of the accounting register, which is absolutely identical to that of the other participants. The responsibility for the operation and administration of the network lies with distributed record-holders. That's why Ethereum has limits on the number of transactions per second. Moreover, it's pretty crowded, so people are forced to pay a huge commission or wait in line.
The Bottom Line
Polygon is truly the best blockchain to launch an NFT project with high-frequency and low-value transactions. On the other hand, Ethereum is the best blockchain for low-frequency and high-value transactions.
So, if you're planning to launch about 7,000 to 10,000 NFT artworks, we recommend you consider Polygon. If you're sure all of your digital tokens will be sold, even if they're costly, it's better to choose Ethereum. However, keep in mind that Polygon can easily help you save money if you have such an aim.
In the end, everything depends on you – just choose the most convenient option, given your wishes and purposes. Remember that it's worth learning all the crucial info in advance to avoid every possible difficulty during the process. We sincerely hope our detailed guide helps you to make the right decision. Thank you for reading, and dive into the NFT world wisely!
FAQs
If you still have some questions about both blockchains, we suggest you have a look at our FAQs list. Here, we've put together the most popular questions among users – just look through them, and we're sure you'll find the answers to all of your remaining issues.
Is Polygon faster than Ethereum?
It's true. As we've mentioned in our guide, by choosing the Polygon blockchain, you benefit from both high transaction speed and relatively low gas fees.
Is Polygon a good crypto investment?
Actually, it depends on your investment purposes. Polygon can be a perfect option for long-term traders. Short-term investors, in turn, are exposed to higher risk and have a greater chance to lose. In 2022, according to the experts, the network is considered a pretty good crypto investment.
Should I use Ethereum or Polygon on OpenSea?
Definitely! However, again, both blockchains have their own advantages. As we've noted above, Ethereum provides its users with a unique feature to auction NFTs, and Polygon offers faster transactions and cheaper gas fees. What's better to choose? It's up to you